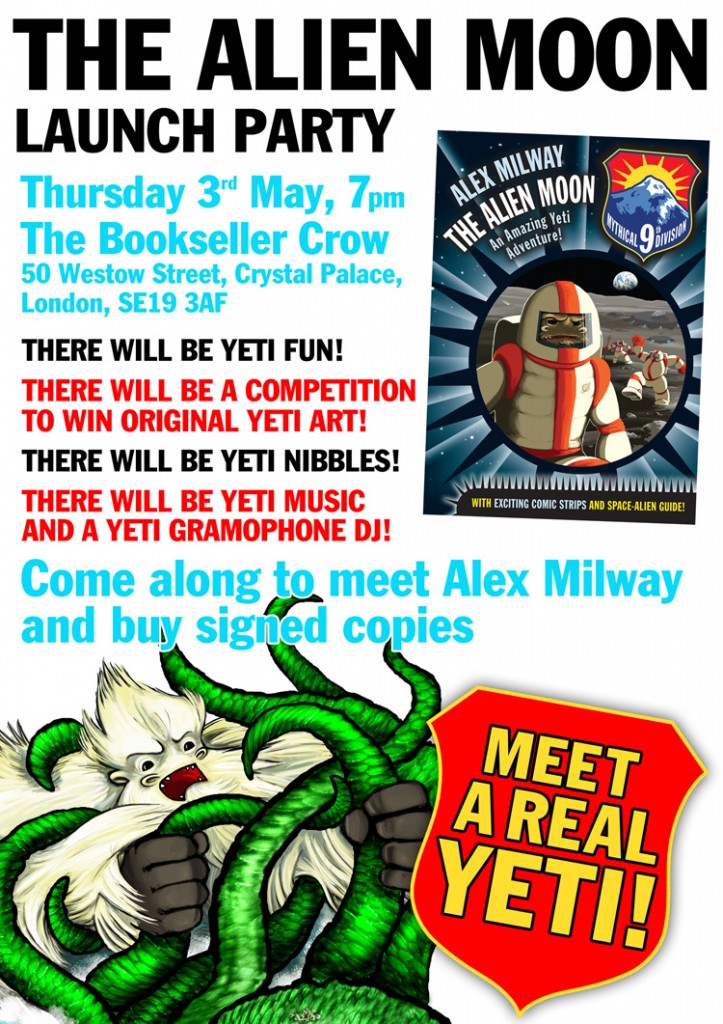 Dear people! At 7pm on Thursday, 3 May we shall be having a launch party to celebrate the release of The Alien Moon, the fourth Mythical 9th Division book. It's at the Bookseller Crow bookshop in Crystal Palace, which is one of the nicest places in the world.
There will be all sorts of exciting stuff, including a REAL LIFE YETI!
So please come along, it'll be lovely to see you all.