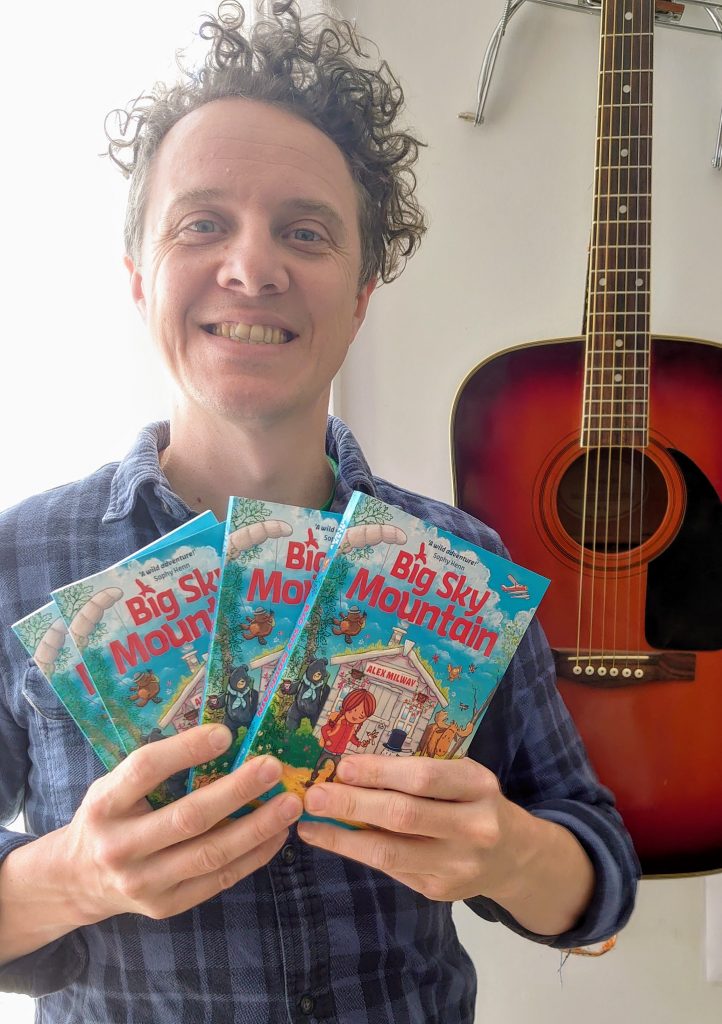 This week sees the publication of Big Sky Mountain, the first in a new series, all about a young girl called Rosa, who goes to live with her gran in the wilderness.
The story is really important to me, born out of my relationship with my grandma, who would always take me 'trekking' up the Malvern Hills.
She'd march us up there, come rain or shine. It really helped foster my love of the outdoors, and hills in particular.
The stories are stuffed full of my favourite things, such as canoeing, sitting around campfires, a friendly moose, a pair of diligent and very busy beavers, and of course, cabins.
I hope you like this world of Big Sky Mountain as much as I do!
---
It's lovely weather here today. We moved to the seaside six months ago, so you can imagine we have been making the most of the glorious weather. Lots of swimming in the sea! Because I don't have lovely thick fur like the beavers in Big Sky Mountain, I have to admit to being a big fan of the wetsuit. If you follow me on Instagram, I'm sure you'll have seen a LOT of photos of us on the beach – whatever the weather!
I've got some freebies to give away in the coming days, so stay tuned!