My fourth Hotel Flamingo book, Fabulous Feast, launched during lockdown. (You can buy it now!)
Normally, I'd have been off out and about doing school events and painting shop windows to celebrate the launch of my fourth Hotel Flamingo book. But lockdown put paid to all that and I was left making do with our front windows at home.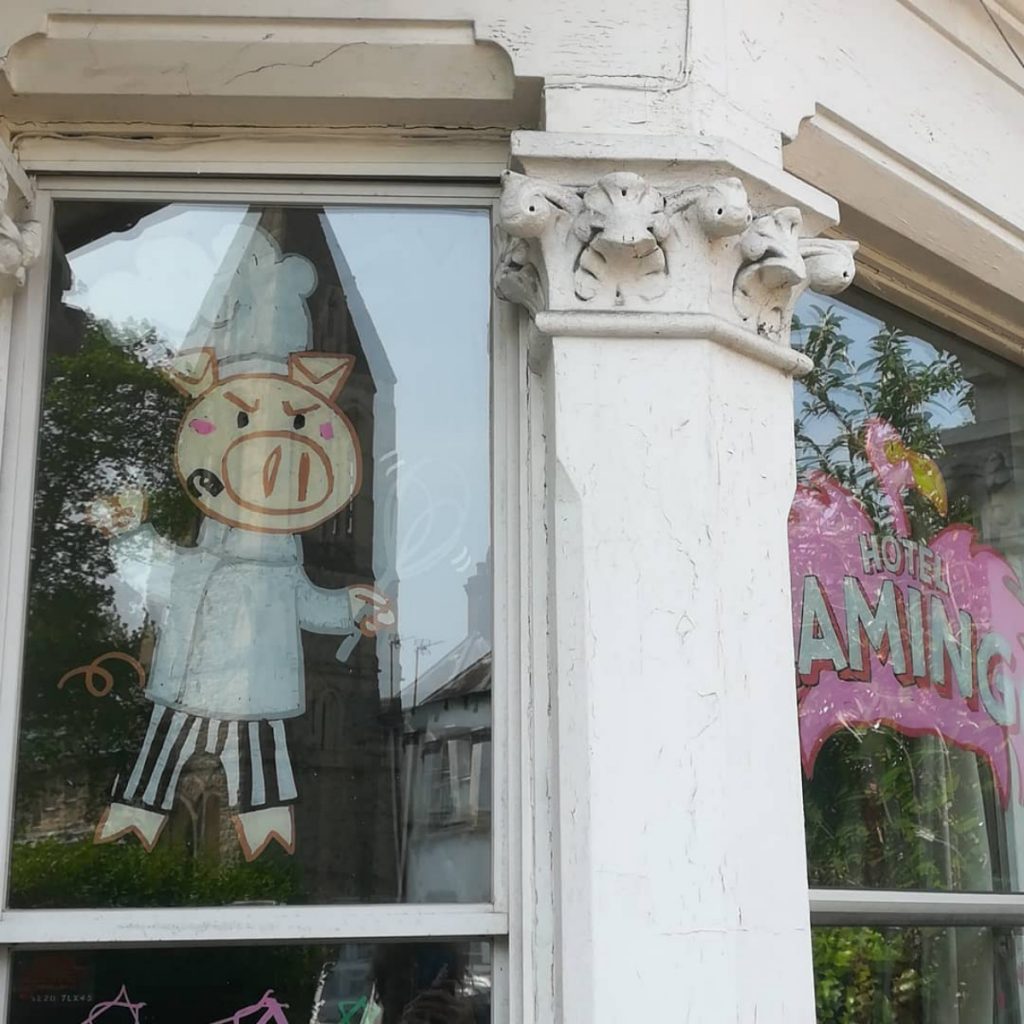 Anna was ready to welcome everyone!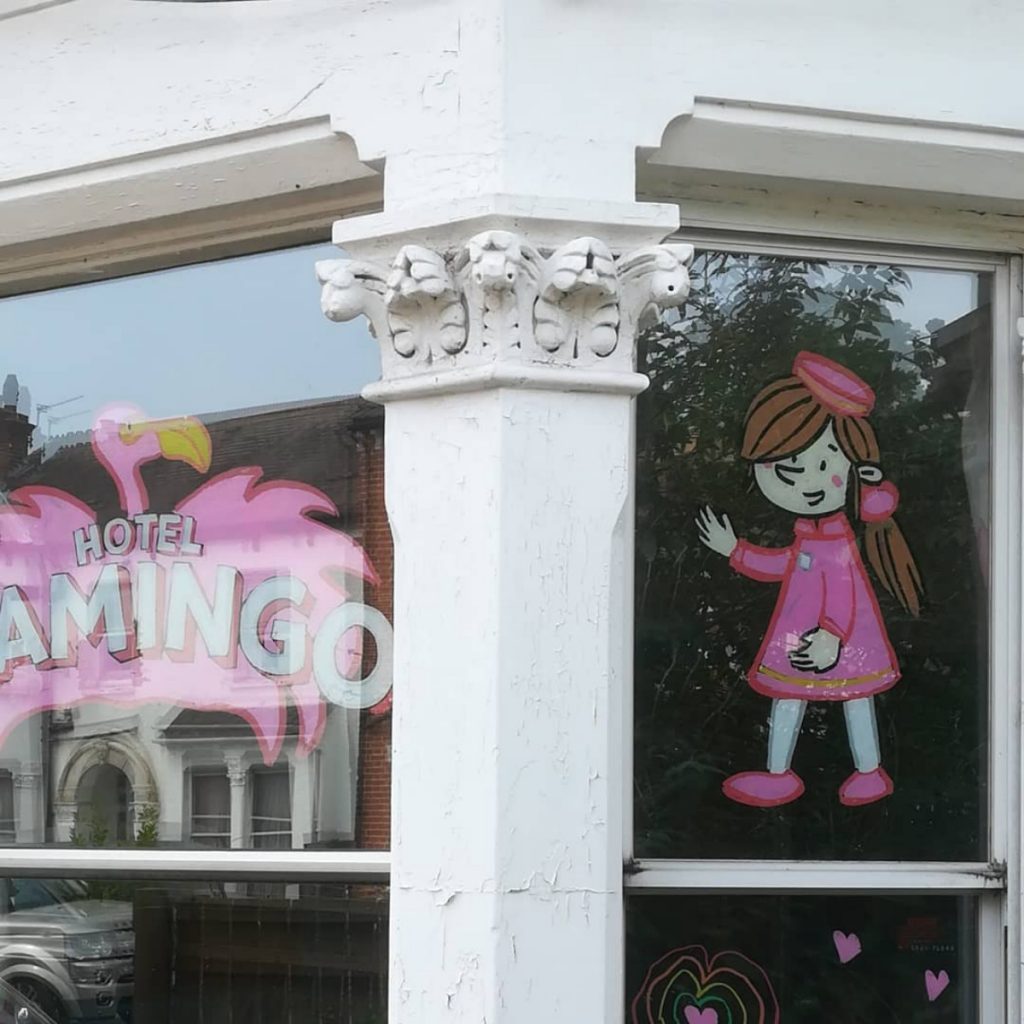 It wasn't quite as fun as getting out to spend time with children in schools or reading in bookshops, but it certainly brightened up the house – and we enjoyed watching everyone stop to stare at it on their daily exercise.
Here's a little video I did for Waterstones with a reading from Fabulous Feast.