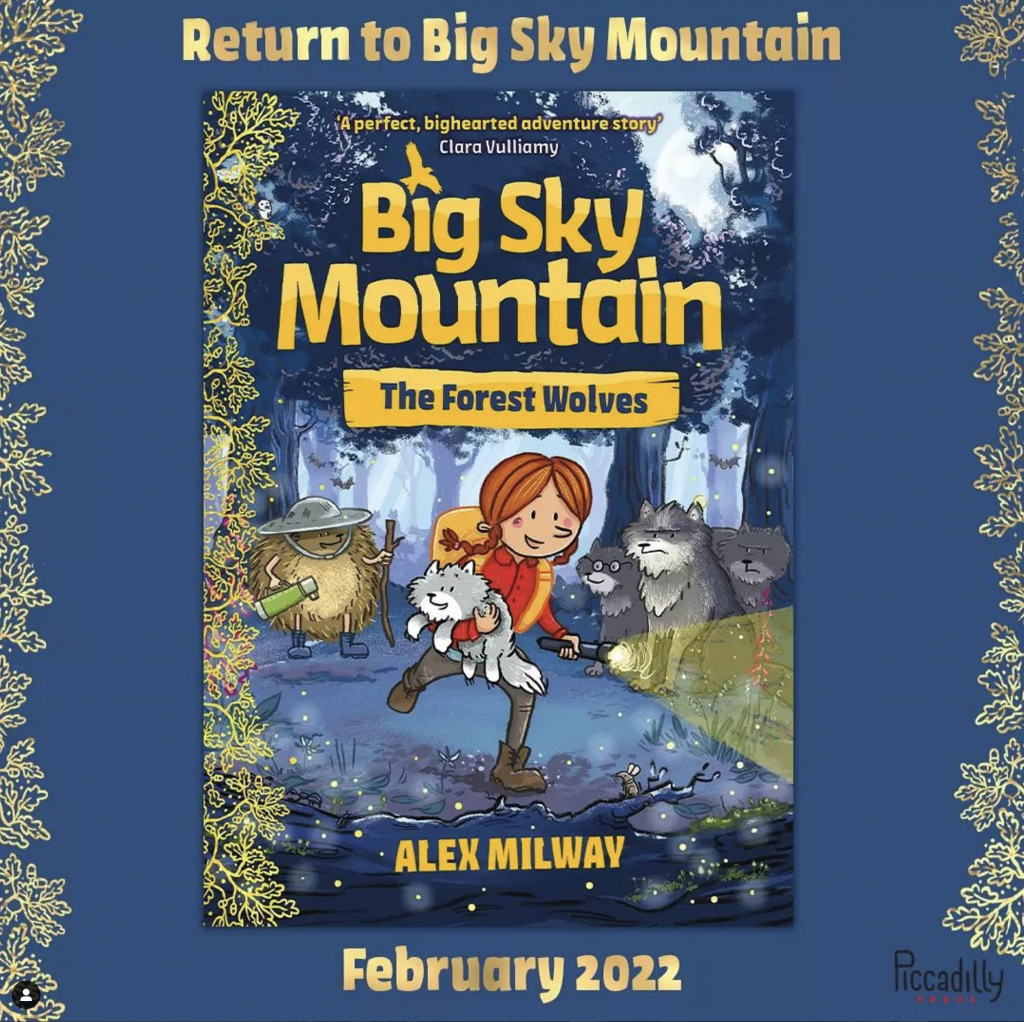 It's the Big Sky Mountain book 2 cover! The Forest Wolves is all about wolves, of course, but it also features bison and woodlands. All things I feel very strongly about!
It's a story about belonging, being scared of what you don't know, and – most importantly – what makes a family.
Join Rosa, Grandma Nan and all their friends over on Big Sky Mountain again.
Out in February 2022!