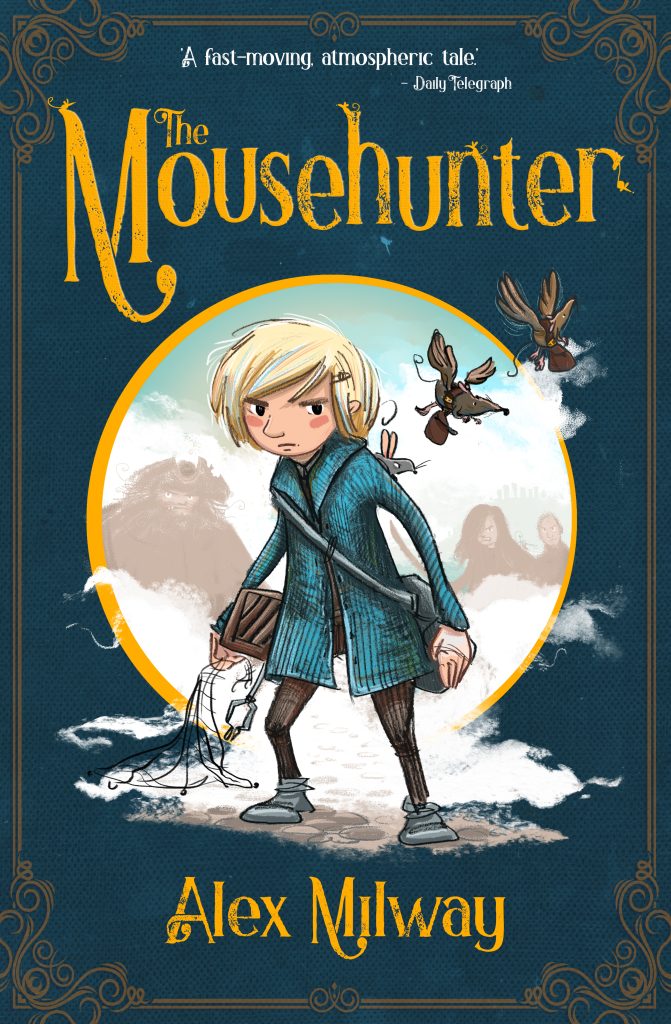 The Mousehunter was first published back in 2008. It was my debut book, and I am still incredibly proud of it, so I'm really thrilled to have had the chance to go back and refresh it, tweaking some bits I was never satisfied with (using my author copy that I'd edited by hand any time I read aloud at school visits), and creating a brand new cover.
You can get the digital edition now on Kindle (and Kindle Unlimited).
Would you like a print copy?
Currently, we don't have a print edition of the updated book, but please do let me know if you're interested in one. If I have enough interest, I will definitely look into getting one made. I'd really like to do a special edition, perhaps as a Kickstarter, but while I'm still struggling with Chronic Fatigue/Long Covid, I'm trying not to get too many plans on the go! Just hit reply to this email.
Books two and three will be following along! Stay tuned…
THE MOUSEHUNTER (Book one)
Embark on the most dangerous, thrilling, and swashbuckling adventure of a lifetime in this fun, fast-paced tale – perfect for fans of Frostheart, Nevermoor, and How To Train Your Dragon!
Join Emiline, the intrepid mousekeeper, as she sails the high seas in pursuit of the notorious pirate, Captain Mousebeard.
One dark and stormy night, a pirate washes ashore carrying a mysterious box around his neck. The box bears a chilling warning for Isiah Lovelock, the town's leading mouse collector. And who is this warning from? Only the Seventeen Seas' most feared pirate – Mousebeard.
Soon Emiline, Lovelock's mousekeeper, finds herself aboard Captain Drewshank's ship in pursuit of the enigmatic pirate Captain. But who is Mousebeard, really? And what hidden motives are driving Lovelock's fury? Emiline must uncover the truth in a treacherous world filled with spies, ship battles, and sea monsters, where the Nosferatu Mouse flits through the night, the Howling Moon Mouse haunts exotic islands, and the Cadaver Mouse seeks out dying sailors…
"Highly recommended for kids and grownups alike" – Wired"