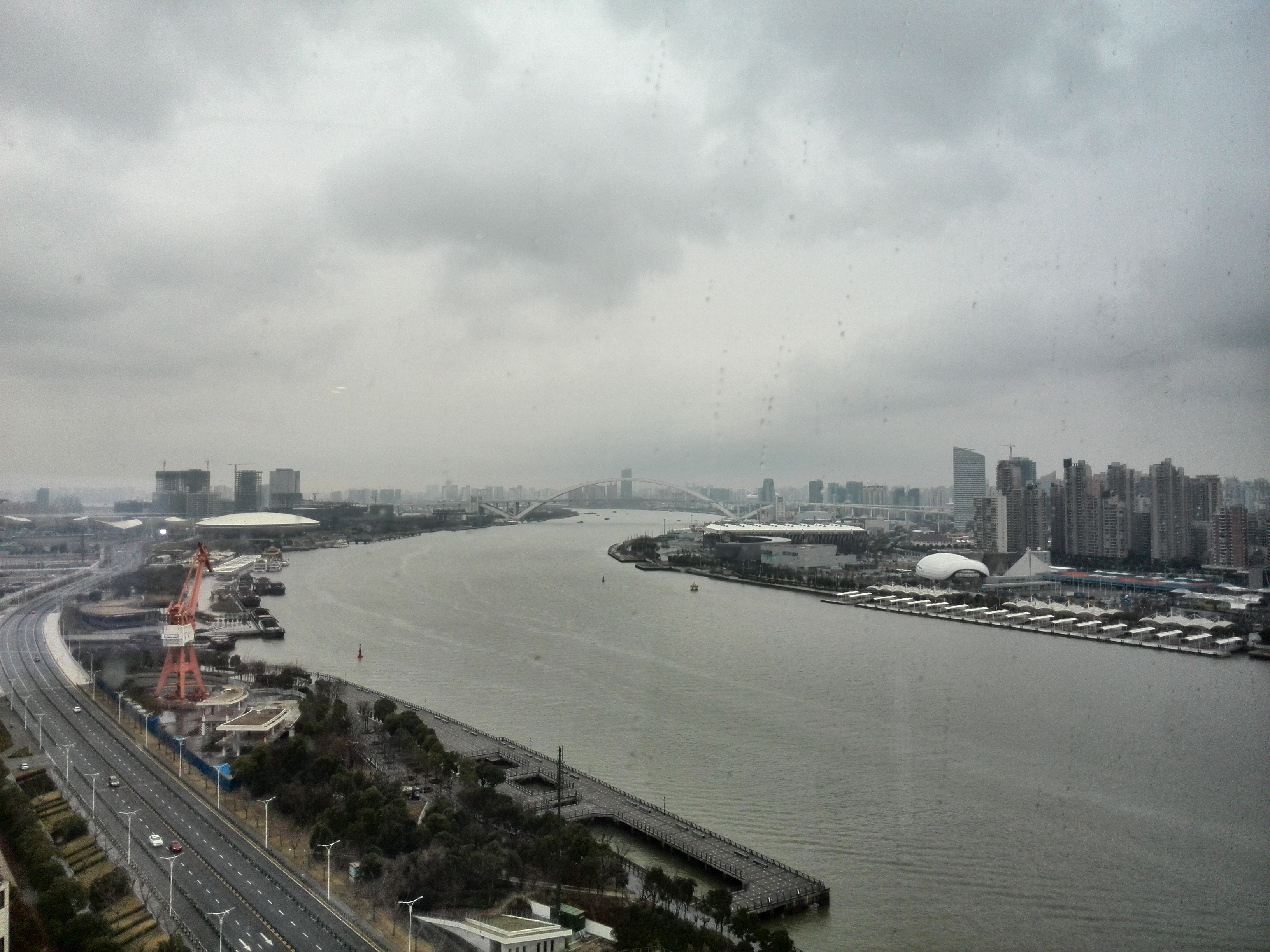 Hello World!
I'm here in Shanghai, and this is the view from my room. Now there's a thing. I've been mega-upgraded to a riverview suite, with its own sitting room – don't ask me why, but I'm really not complaining.
I'm visiting The Wellington College International Shanghai School, being looked after like a superstar, and drawing Pigsticks and Harold like there's no tomorrow. The food is amazing, the people seem genuinely friendly, and I feel like I've totally lucked out. I won't talk about the jetlag, but hey, I have two children and this is what it feels like on most days!
The landscape is so unreal out here. If you look closely at the photo you'll see the awesome UFO-like Mercedes Benz Arena. It really does look like a spaceship – click on that link to get a better look and you'll see what I mean. Though there are plenty of sad, depressed buildings to be seen, there are also some real stonkers.