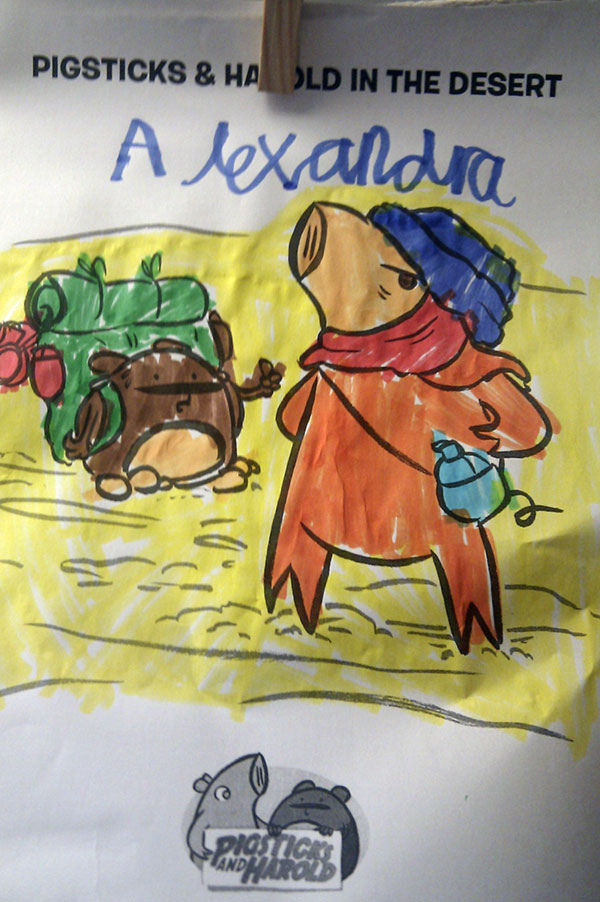 I had a terrific time this morning at the Saatchi Gallery, reading and drawing Pigsticks and Harold for the Storystock Festival. It was the first time I'd read the book to an audience of children other than my own, and they didn't want me to stop! I only planned to read a short section, but we blasted all the way through helped in no small part to the trusty Gary Northfield laughing at all the right places. What a guy!
So any worries I had about how it would go down with children have gone now. And it was liked by both the girls and boys. What a result!
Afterwards we drew some pigs and hamsters, and I thought I'd put a few up here.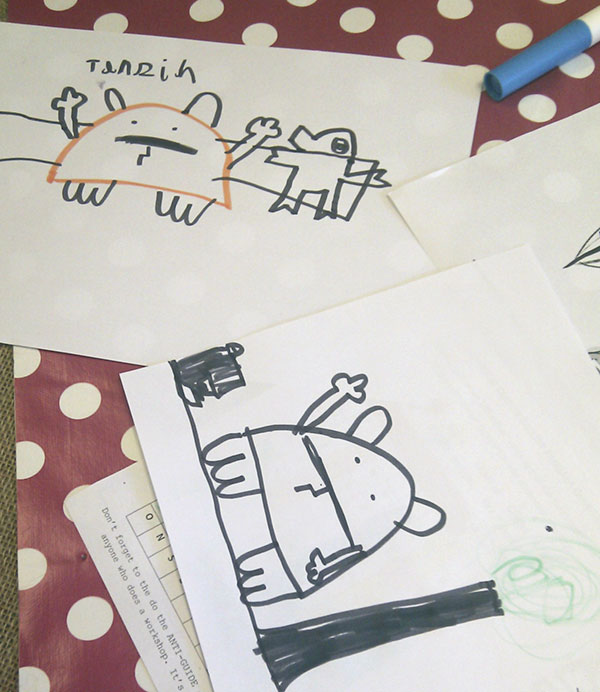 This lad could really draw Harold!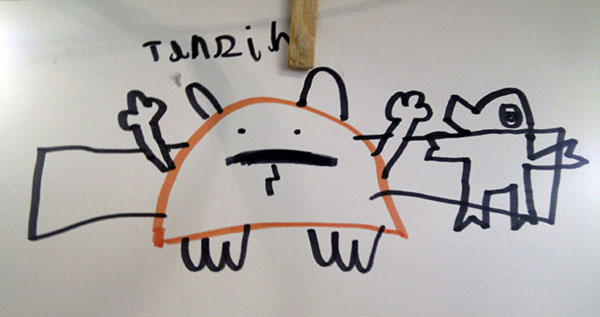 I loved the colouring on this…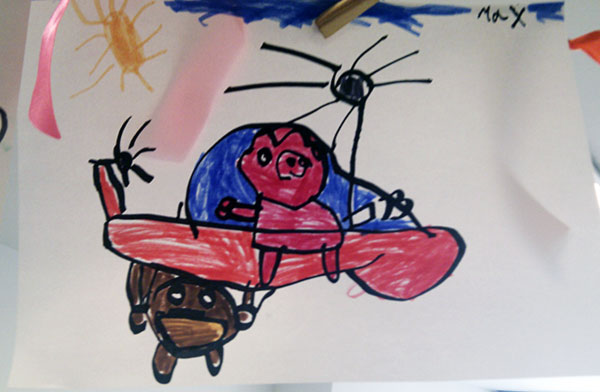 Equally, this one was so bright!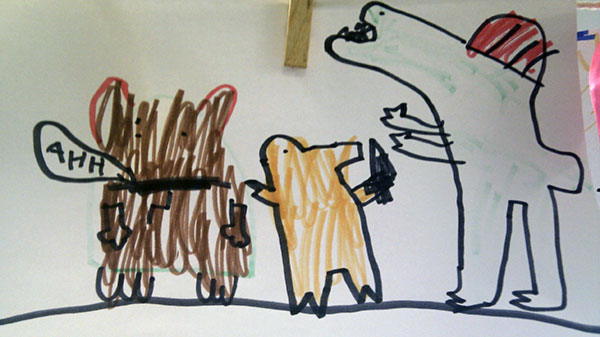 Now I can't wait to get out there again and do more drawing!