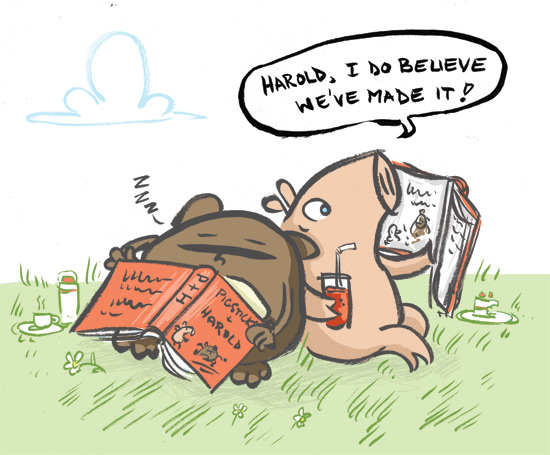 Yesterday I signed a four book contract with Walker Books for Pigsticks and Harold. I can't tell you how excited I am about this.
Pigsticks has been around for a good few years now (Harold not so long), but they are firm favourites of mine, both to write about and draw. Any long term readers of my blogs and tweets will have seen these chaps grow and evolve over the years, and very soon they'll be stepping out into the world on their own. Gosh, they've all grown up!
Onwards Pigs and Hamsters!