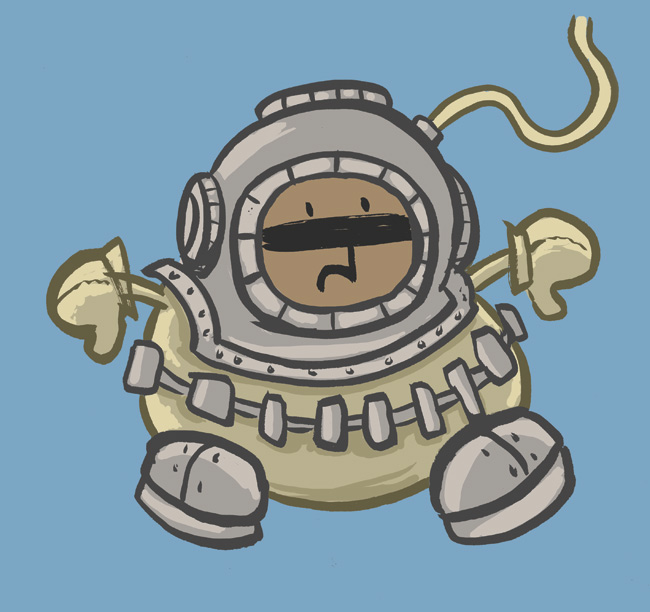 The chance came to draw Harold in an old diving suit, so here it is.
It's an incredibly exciting time for Pigsticks & Harold. I'm not going to talk about why, just yet, but hopefully in time for the launch of the first book in May next year there'll be some super amazing news.
Keep your ears and eyes open!