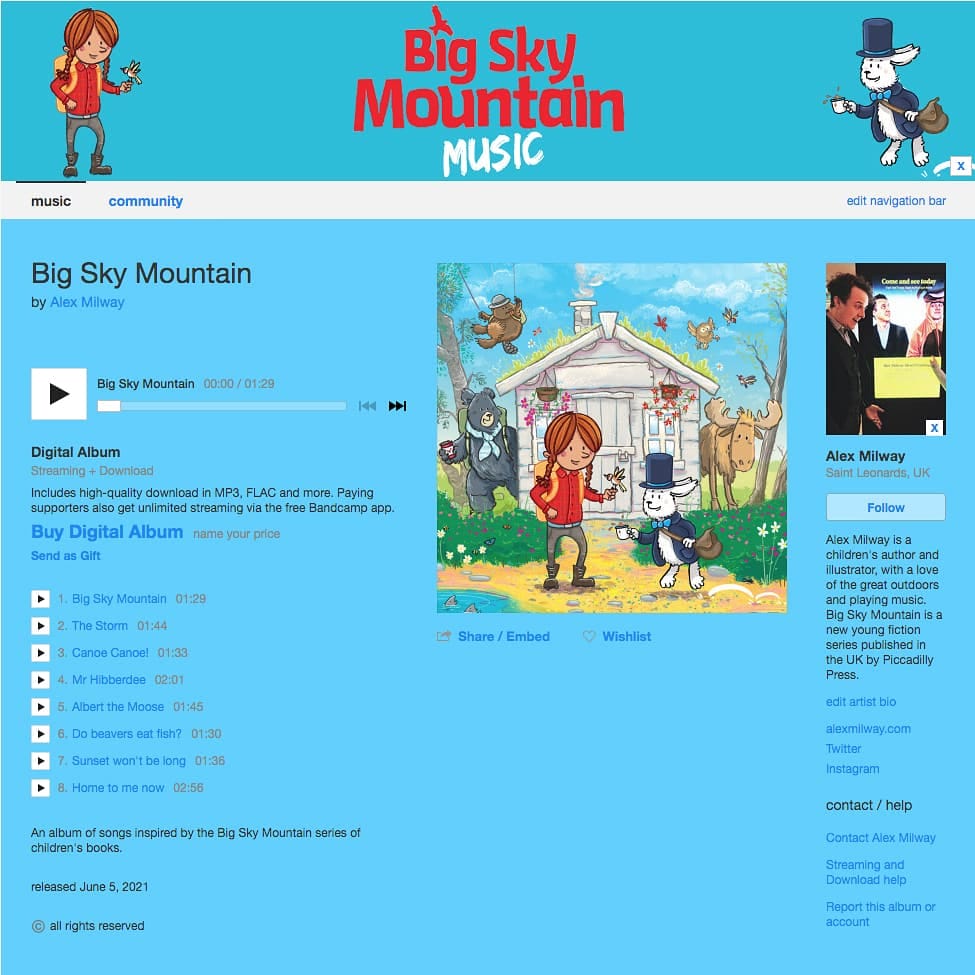 In the rush before the launch of Big Sky Mountain, I somehow managed to get eight songs written, finished and up online at Bandcamp. I can't quite believe it now!
https://alexmilway.bandcamp.com/releases
Albert the Moose is proving a very popular hit in the classrooms and workshops I've been running (via Zoom) in the past few months. Here's a taste of what you can expect to see if your school runs a Big Sky Mountain event!
As you can see my antlers are a little bit too big for effective Zoom calls…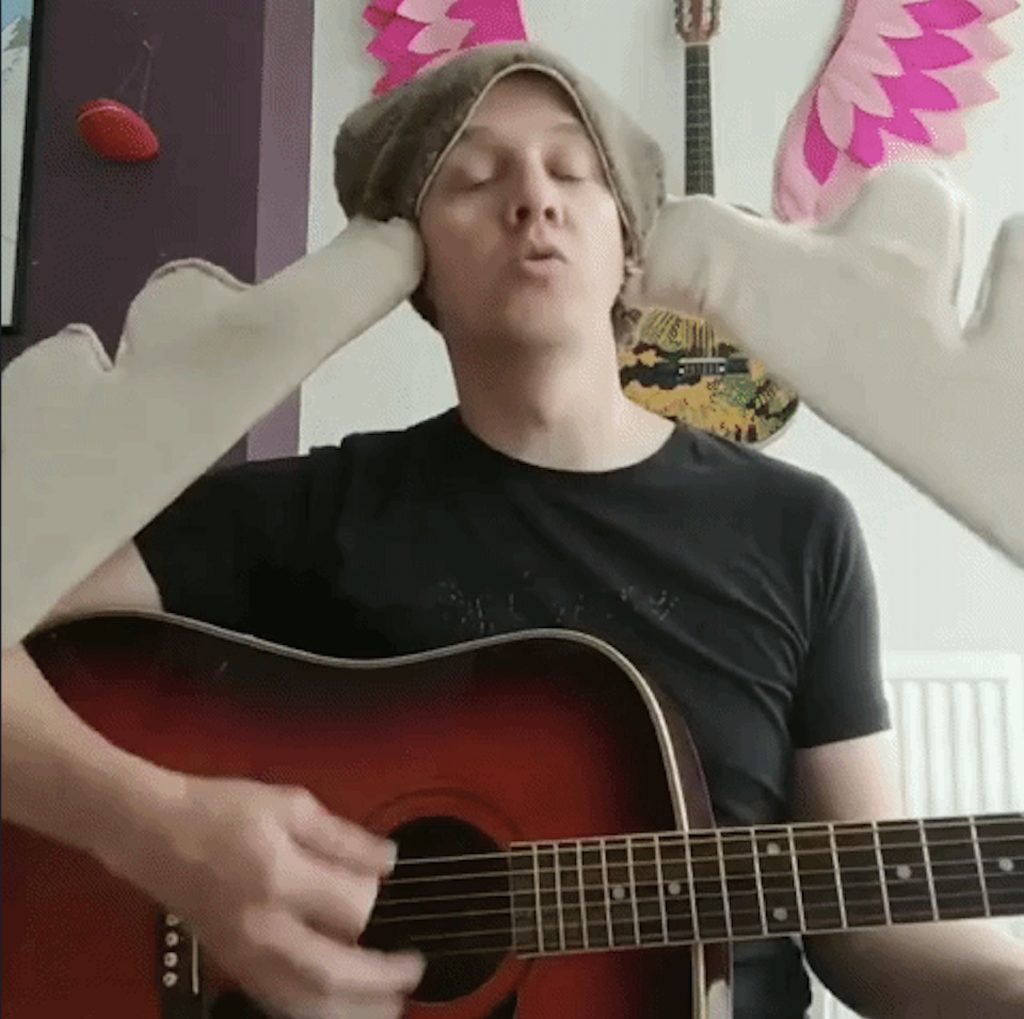 If you've already bought Big Sky Mountain, thank you so much! Your support is amazing. It's not easy launching a new series in the middle of a pandemic. Usually, I'd be doing school and bookshop tours and events, running lots of workshops and doing signings.
I have done a few shop windows, however, and I ventured back into London to run a session at the Barnes Children's Literature Festival.
Here's my window for Pickled Pepper Books in Crouch End, London. (By the way, the parachuting beavers were inspired by a REAL THING).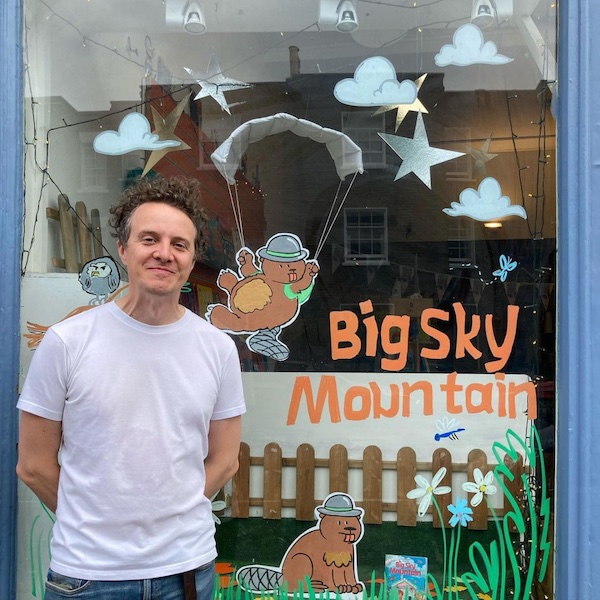 This series means the world to me. I already mentioned that I based the relationship between the two main characters on my relationship with my grandma. Rosa, a young girl, goes to stay with her grandma, in a cabin out in the wilderness. She learns to survive in the great outdoors, but she also learns about the natural world, ecosystems, and why all creatures are important.
In many ways, it has the same spirit as HOTEL FLAMINGO, and looks the same as well (since I did all the illustrations again), so if you liked that series hopefully this won't disappoint.
And if you did read and enjoy BIG SKY MOUNTAIN, please consider leaving me a review on Amazon (even if you didn't buy it there). It makes an enormous difference to people finding the book.
Book of the month!
Thank you LoveReading for making BIG SKY MOUNTAIN book of the month!