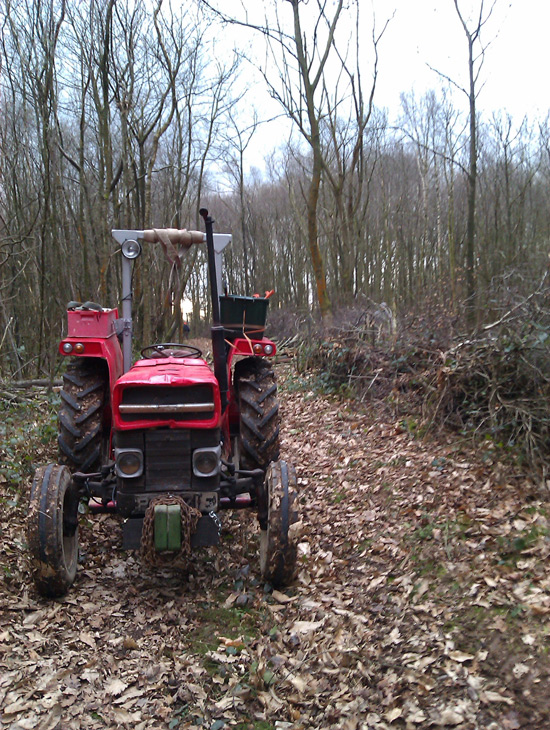 It's that time of year again. On Saturday we donned our long-johns and trekked to our little slice of forest for a spot of planned coppicing and clearing.
Taking on a piece of woodland means getting involved in a very hands on way. It's the only type of environment that actively benefits from human involvement, so the more work we do to thin the trees and clear the brambles, the better it is for wildlife and wild flowers.
We've been opening and clearing this ride on and off for the past two years. The ride (trackway) is edged by dead hedging (you can see us laying it in the photo below), which serves a double purpose: it's a great a place for creatures to nest, and also acts as a barrier to stop deer getting at new growth on the coppiced tree stands.
These sorts of things take time to achieve – cleaning up the wood is a ten-year plan, at the least – but we're already seeing new wildflowers and more butterflies than ever before.
And one of the benefits of working in the woods is that I get to ride on the cutest little tractor ever.