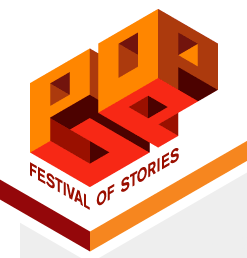 Last week I took part in the fabulous Pop-up Children's Book Festival, which is running loads of school events plus a festival weekend in London on the 9-10th July. Just have a look at that line-up!
I was lucky enough to get to run my event at the British Library. I don't spend enough time there, and for anyone who's never been, you'll be blown away by things such as Jane Austen's writing desk, the Magna Carta and Captain Scott's notebook (I was almost in tears reading the "I may be some time" entry).
There's also a smart Sci-fi literature exhibition running at the minute, which my event was twinned with. It's mostly made up of a selection of books and covers and, annoyingly, everything is behind glass. It's like being led into a sweet shop and not being allowed to touch the sweets, let alone eat them! But that's by the by. It's simply great to have a timeline of sci-fi in book form.
If there's one thing that makes it imperative that you visit, it's the typed first page of the Day of the Triffids. I love seeing the workings of a writer, and this is brilliantly revealing, as it's missing its most amazing first line:
When a day you happen to know is Wednesday starts off by sounding like Sunday, there is something seriously wrong somewhere.
I'm not sure if that line can ever be beaten.
And so, without further ado here's a picture of Harold the Hamster. This time he's dressed as Miss Marple.