I recently returned from the Isle of Wight, where we stayed in a chalet resort. If you can imagine Hi-de-Hi, you'll be pretty much on the money, and this place was quaint and colourful, and decaying at the same speed as the cliffs were crumbling into the sea.
I was quite taken with the island. I saw Red Squirrels for the first time, and wandered the coast looking for fossils. The most amazing sight of all are these natural sandstone casts of dinosaur footprints, resting on the beach near Brook.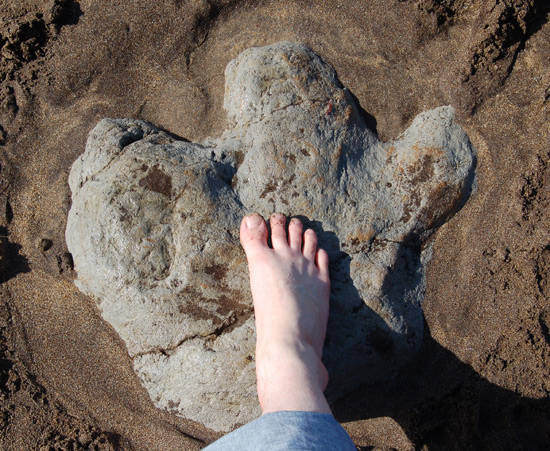 Blimey, those Iguanodons were huge.