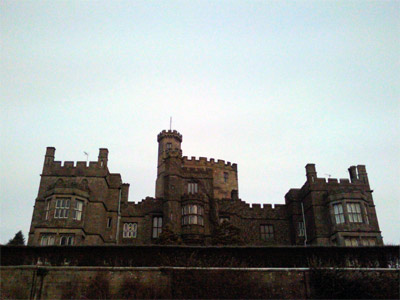 So I was lucky enough to spend Christmas in a wonderful castle. Never before have I seen such a tall Christmas tree, and never before have I sung Wichita Lineman around a piano at midnight. There's a first for everything.
The excitement of an amazing christmas was tempered somewhat by spending new year on my sofa with a takeaway curry. However, I must admit to finding this one of the most preferable ways of spending new year. And if you ever hear someone discussing what wine you should drink when eating Indian food, bubbles works a treat.
And so it's 2011, I'm deep into editing my third yeti book, and I really should be back at it. So three cheers for the new year and snotty noses.