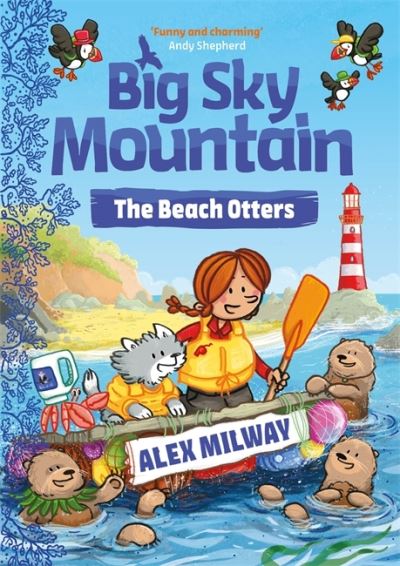 It's publication day for Beach Otters, book three in my Big Sky Mountain book Series. This one is all about the sea, which is another particular love of mine. 

When Rosa spots a flare fire up over the horizon, Nan decides that someone must be in trouble over in Toe-Dipper Bay. They pack for an adventure and set off immediately. 

Although this story covers plastic pollution – one of the most important issues facing our planet and the oceans – this story is particularly silly and contains some of my favourite creatures, such as Sea Otters, Puffins, and even Hermit Crabs.
There's also a very large whale that does a very large poo. Do you know how important whale poo is to the marine environment?
VERY!

And one of the scenes featuring Hermit Crabs was especially inspired by a wonderful section from a David Attenborough documentary.

Beach Otters is one of my favourite books that I've written. If you're a fan of Hotel Flamingo or Pigsticks and Harold, hopefully you'll like it too!