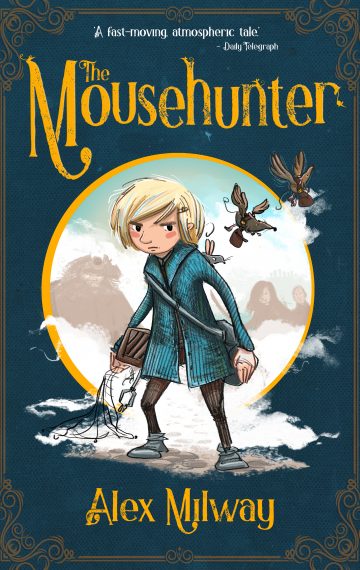 Join Emiline the mousehunter on the adventure of a lifetime as she sails the seas in search of the notorious pirate, Mousebeard…
Strange things are afoot in the mousehunting port of Old Town . . . One dark night, a pirate is washed ashore with a box tied around his neck. It bears a warning to Isiah Lovelock, the town's most prominent mouse collector, from Mousebeard, the most feared pirate on the Seventeen Seas.
Soon Emiline, mousekeeper to Lovelock's prized collection is pitched aboard Captain Drewshank's ship to hunt Mousebeard. But who is Mousebeard really? And what hidden motives drive Lovelock's fury? Emiline must find answers in a world of spies, ship battles and sea monsters; a world where the Nosferatu Mouse flits at night, the Howling Moon Mouse haunts exotic islands and the Cadaver Mouse sniffs out dying sailors . . .