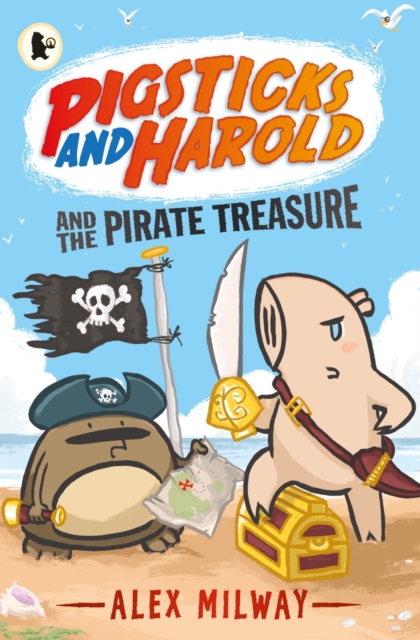 Buy from Hive
Tuptown is in trouble … can Pirate Pigsticks and First Mate Harold save the day?Pigsticks and Harold embark on a pirate adventure in the third book of the hilarious Pigsticks and Harold series, illustrated in full colour throughout.
Disaster strikes when Pigsticks' old enemy Sir Percival Snout turns up in Tuptown and claims the whole town belongs to him.
Pigsticks and Harold need to raise a fortune to buy it back – and fast.
Luckily, Pigsticks' great-great-grandpig was a pirate, and his buried treasure has never been found.
Can Pigsticks and Harold become pirates and track down the treasure before Sir Percival knocks down the whole town?