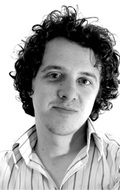 I'm Alex Milway, author and illustrator of children's books.
My work includes the Mousehunter trilogy, published by Faber & Faber in the UK (Little, Brown in the US), and the Mythical 9th Division series of books, published by Walker Books.
I'm also the founder of the Crystal Palace Children's Book Festival, and regularly run school events and workshops around the country.
If you want to say hello or ask me about something, contact me on alex at alexmilway dot com