This past week I've been making a window display for Pigsticks and Harold and the Incredible Journey, at Tales on Moon Lane bookshop in Herne Hill. These things are always a lot of fun, but the sheer joy of seeing your pictures blown up all large and oversized is almost impossible to describe.
Here they are in place, alongside the awesome-looking Dylan's Amazing Dinosaurs book display.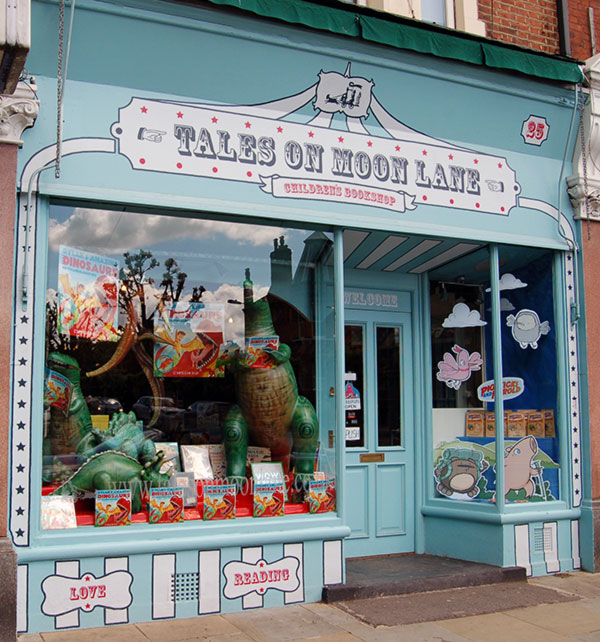 And here's another one up close.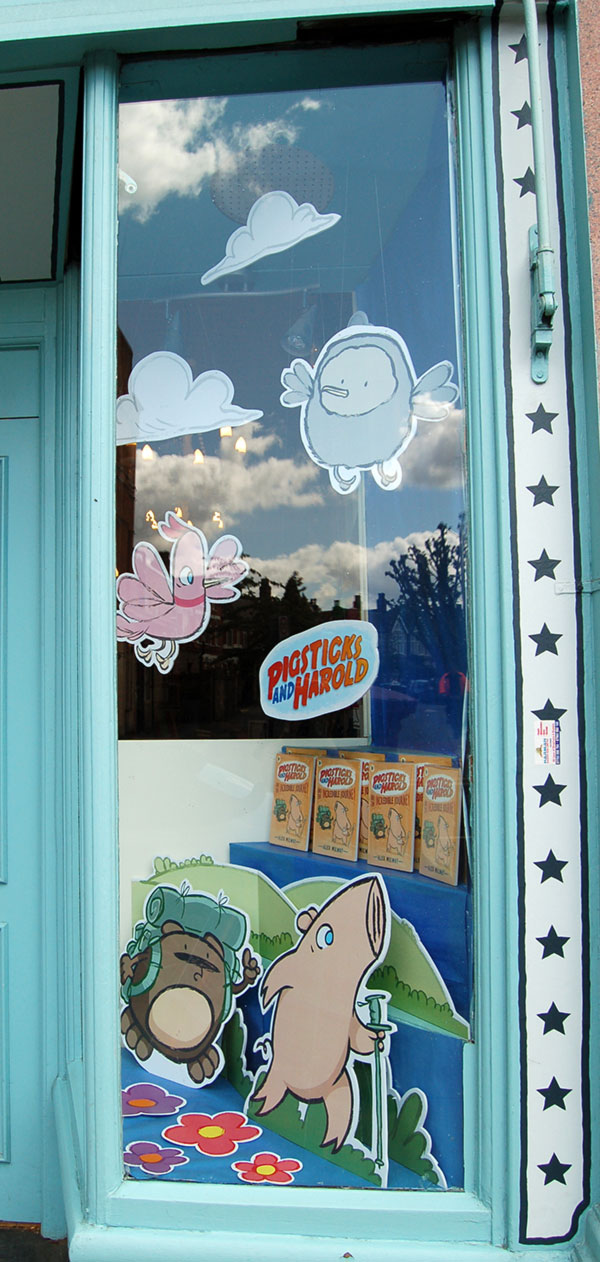 And while I'm here, Pigsticks & Harold and the Incredible Journey has been getting some brilliant reviews, which is incredibly humbling and heartwarming. I'll make a post about them all soon, but for now here's a recent one on the 100 Scope Notes site.